TLC came and went.  We had the return of Kurt Angle to the ring, AJ Styles filling in for Bray Wyatt, and a host of mediocrity throughout the evening.  Fortunately, RAW had #UnderSiege and things felt like they should in the build up for Survivor Series.  Steve came back to talk with Russ, Keri, and Kent about everything we saw, and maybe a few tangents.
Finally, we have a blog that is a literary companion to this located over at 9deuce.com.  It is called The Wrestling 9 Deuce, and we discuss even more topics there.  Please check us out at 9 Deuce Blog, Wrestling 9 Deuce,  or on Twitter @official9deuce.  Share this, like this, write us an email with a question at wrestling@9deuce.com.  If you like us, subscribe to the podcast on iTunes.  I won't know it because iTunes doesn't give me statistics, but I'll know somehow.  Thank you.
For the month of October, if you see this logo, click on it to go see the updated list of my 100 Horror Movies In October Marathon.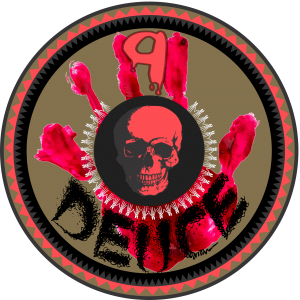 All pictures used in this blog are for review purposes. They are property of WWE and wwe.com.
Podcast: Play in new window | Download