Melanie came back to chat with me about this current season of AHS.  While neither of us are happy with the direction, we did talk about things that were going well and things that were poor.  Unfortunately, around the mid point, Melanie ran into some tech issues and some of the audio is poor, but the first half is solid, if nothing else.
If you would like to read our blogs on AHS, please visit the 9 Deuce website, or follow the blogs on Facebook, Twitter @official9deuce, or Instagram at Official9Deuce.
This is the first of this month's #100HorrorMoviesInOctober.  Keep checking back as I shall be updating daily this month.  Any time you see this logo, you can click it and it will bring you to the website where we are keeping track of all 100 films.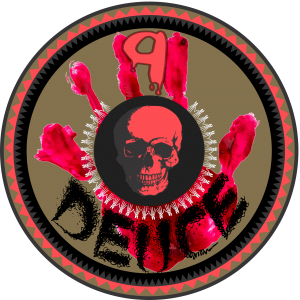 All pictures used in this blog are for review purposes. They are the property of the FX Network, Ryan Murphy, and whoever else is involved.
Podcast: Play in new window | Download